Wednesday, July 24th, 2013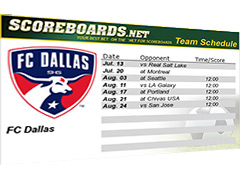 So you are in charge of a sports website but not really an advanced coder? If this is the case, you might be a bit overwhelmed with the in-depth html programming knowledge base that you might need to create a team score widget. Worry no more, Scoreboards.net has done all of the hard work for you – and you can easily add a team score widget to your site, like a pro.
The first thing you need to know is the difference between a widget and a gadget. A 'gadget' is typically designed by a company and is considered proprietary. In other words, you can use the gadget but only on that company's sponsored websites or pages. A 'widget' is designed to be easily used on any website. Unless you want to get stuck on someone else's proprietary website with their rules, requirements (and sometimes payments), you will want to focus on a widget.


Comments: (0)