Best Baseball Mobile Phone Apps to Have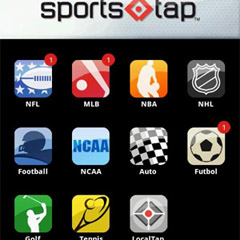 Even if you are a diehard fan, there is a high chance that you might not be able to watch all the matches you would like to see. However, with the exponential burst in mobile phone apps, you can make sure that you don't miss out on any of the fun even if you do not have access to a TV. Here is a baseball scoreboards list of some of the best mobile phone apps for a baseball junkie.
1. Sports Tap – with sports tap in your mobile phone, you will never need to check the score on the Internet. The app offers real time score and statistical updates and provides related information for live games not just for baseball scoreboards MLB, but for the PGA, NASCAR, NHL, NCAA, NBA and NFL as well. For ease, it allows you to create a selection of the teams you wish to follow. This app is free of cost and is also available for the Android.
2. Baseball Memories – if you are a hardcore baseball fan and yet can't remember important information about your favorite teams and players, this app is for you. The app is a database that contains information about more than 200,000 games starting from 1871. It is so detailed, that it even relays information about the weather on the game day.
3. MLB.com At Bat 2011 – even though the app is a little expensive at $14.99, the myriad of services it offers more than make up for the price. The app can be customized to follow your favorite team or you can monitor the entire 2011 season through it. You can even watch live games on your phone through the app if you subscribe with MLB.tv. It also provides interactive stadium maps, radio broadcasts, short games and much more.
4. Ballpark Envi – do you wish you could go and watch the game in person at the stadium, but for whatever reason you can't? You can still virtually visit and witness the grandeur of the stadiums through this app. The app is a database of all baseball stadiums and provides information about each. The app contains pictures, historic information about the stadiums and even the seating charts. The app costs less than a dollar ($0.99).
5. Evri Thing Baseball – this app brings everything about baseball there is on the Internet to your mobile phone. It collects baseball news, articles, stats like free agency and player injuries etc. from various sources over the internet and brings them to you. The app costs nothing and also gives you the facility to create a dedicated page for teams you wish to follow.
For more information, go to:
//baseball.about.com/od/onlinegames/tp/Best-Baseball-Apps.htm

Comments: (0)
---
Leave a Comment
You must be logged in to post a comment.