The 3 Most Arrogant Soccer Players That the Fans Love to Hate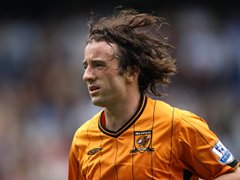 Soccer might have some great players, but it also has some bigheaded ones too! Some of the greats are hated by fans. They are disliked due to their attitude on or off the field, in particular due to their attitude to the fans. Fans quickly grow to hate them for two reasons, firstly for not performing and secondly for their behavior. So who are the most hated? Which players have egos bigger than their (already huge) wallets?! Here is the soccer scoreboards list of the top 3 most arrogant soccer players:

Wayne Rooney
Rooney has lost his form. He has been out of touch since the 2010 World Cup. The fans are the people who make players what they are and when they get treated he has done they start hating the player. Rooney displayed some of his worst ever performances in the 2010 World Cup and then to make matters much worse, he held Manchester United, the club behind Rooney's success, to randsom. This is the club that made him the player he is today. United were forced to up his wage by $50,000 a week. Wayne Rooney just isn't the player we knew until last season where he was just unstoppable, and its going to take a lot for his to win over the fans.
John Terry
John Terry is another English player. The soccer scoreboards show that he plays for Chelsea and was regarded as a hero of the team until he misbehaved with a spectator after the September 11 attacks. More popularly he is hated only because of Perroncel. She was his team mate's, Wayne Bridge, girlfriend. He had a four month affair with the French model just after she broke up with Bridge. Terry is a father of two which is why his affair and he himself was hated by the fans. After this news broke, Bridge refused to be considered for the World Cup squad, as he did not want to be playing on the same field as Terry.
Cristiano Ronaldo
He is an impeccable footballer. There is no doubt about his skills and capabilities. He has proved them time and again which is why he is regarded as one of the best players of today's era. It is generally believed that the best sportsman or sportswoman are arrogant, which is sometimes true, though there are exceptions. Ronaldo has been known to boast and why shouldn't he? After all he is the best player in the world. However there should be an element of humbleness and generosity in him, but he lacks it. He has invited his critics because he has been in disputes with the referees and opponents a number of times and clearly focuses too much on his looks. You have to admire his honesty though when he said "No one did what I did in the last season and for this I deserve the Golden Boot. Why not? I am the best player there is!"
These are only a few arrogant players of today. There are plenty more and if we take a look back through history possibly the most arrogant yet greatest player ever was Diego Maradona.
For more information on Ronaldo, go to: en.wikipedia.org

Comments: (0)
---
Leave a Comment
You must be logged in to post a comment.