The Five Quirkiest MLB Ballparks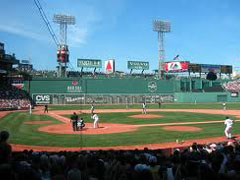 A ballpark is so much more than just a place to watch teams play and the score change on the baseball scoreboards. It's an arena of historical moments where memories are made, which you may keep with you forever. Most ballparks have similar features, but only some have uniquely distinguishable characteristics that will make your experience more interesting. In a baseball scoreboards feature, I have brought together the five quirkiest baseball parks in the U.S.:
1) Fenway Park – The Green Monster
This one is perhaps the most famous quirk known in baseball history. The Green Monster is a gigantic 37 foot high wall located in left field of the park. In addition to the Green Monster, there is another quirk to this stadium, which is its ladder, which was used in the past to retrieve balls hit by homeruns. Although the rules have now changed and balls cannot be reused, the ladder still stands to this day.
2) Minute Maid Park – Tal's Hill
Minute Maid Park is no less quirky than Fenway Park, featuring Tal's Hill, which has an incline of 90 feet. This feature makes the ballpark look almost like a golf course. There is also a flag pole in play at Tal's Hill. The feature was named after Tal Smith – the president of the Astros.
3) Wrigley Field's Ivy
Wrigley's Field is renowned for its character. The main quirk of Wrigley's Field is not a manmade feature like that of the others. Rather, it is naturally growing ivy, which changes throughout the baseball season. Of course in the beginning of the season, coming out of winter, the ivy leaves are sparse. However, as summer goes on, the ivy grows more and more, until the entire wall is covered by it. Sometimes the ivy has been so lush, that balls actually get lost in its leaves! If a ball is lost in the leaves of the ivy, it automatically becomes a double,
4) Tropicana Field's Catwalks
The problem at the Tropicana Field in Tampa Bay is its low ceilings. There are four circular catwalks, which are located right in the middle of the dome. Flying balls often hit them, which complicates matters of scoring. Only some parts of the catwalks are used, to complicate things even further.

5) The Metrodome's Speakers
Generally, fans of baseball are not fans of domed stadiums. They don't like their unfriendly and cavernous spaces and terrible sightlines. But domed stadiums do have their own quirks to offer an avid fan. The Metrodome in Minneapolis is one such stadium. It has a ceiling so low, that balls hit quite hard bounce right off it. As if the 172 foot ceiling wasn't low enough, it is also equipped with speakers hanging from it. Inadvertently, the speakers are a target for hitters.
For more information, go to:
//en.wikipedia.org/wiki/List_of_Major_League_Baseball_stadiums
Image source: https://www.flickr.com/­photos/wallyg/156079508

Comments: (0)
---
Leave a Comment
You must be logged in to post a comment.