The NFL's Top 4 Defensive Players in 2010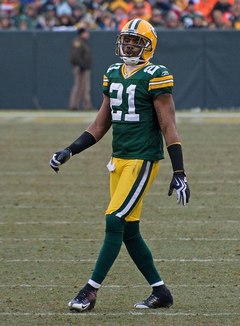 It is essential for a team to have a strong defense and at times the defense is even more important than the offense, and on many occasions teams with a weak offense but a brilliant defense have gone on to win the toughest of matches. With the sport getting more and more brutal each year, a defensive player's strength and ability may be the thing that separates the team from a win or a loss. With 2010 almost over, we have written a special football scoreboards review of the top defensive players this season. Below is the list of the top defensive players of the NFL this year.

1.Charles Woodson – this Green Bay cornerback has had an illustrious 13 season NFL career and was one of the best cornerbacks in this year's league. In his 2009 season, last year, he accomplished his career highs in interceptions, tackles and forced fumbles. He made 9 interceptions 4 of which he carried for rushing touchdowns, 74 tackles and 4 forced fumbles. For his outstanding performances in his 2009 season he was named the NFL and the NFC defensive player of the year. His last year's performance have contributed greatly towards him being placed first in this list.
2.Darrelle Revis – only in his fourth year with the New York Jets, and already this cornerback is set to become one of the greatest players ever in his position. He performed superbly in the last two seasons, which was the reason he was awarded the best defensive player of the year (AFC, 2009). He is already a two time Pro-Bowl winner and odds are that his great defensive performances will continue into 2011.
3.Demarcus Ware – is considered to be the best pass rushing linebacker of this decade and the Dallas Cowboys are lucky enough to have him as a part of their defense. In his 2008 season he picked a whooping 20 sacks, while in his somewhat slow 2009 season he managed to pick 11 sacks and create 5 forced fumbles. Demarcus Ware has been selected for the Pro-Bowl for 4 straight years, and in the 2010-2011 season he will surely make it 5.
4.Ed Reed – with the help of his team mate Ray Lewis, he has made Baltimore Ravens' defense one of the best in NFL history. Ed Reed has a big hit as well as the great ability to intercept the ball regularly; in the post season games last year he averaged one pick per game. Ed Reed missed 4 of his games last year due to an injury, and wasn't at the top of his game for the same reason, but now he is back for good and is ready to blast the opponent's offense in the 2010-2011 season.
Source:
https:/­/­commons.wikimedia.org/­wiki/­File:Charles_Woodson_2009_2.jpg
For more information on the NFL, go to: nfl.com

Comments: (0)
---
Leave a Comment
You must be logged in to post a comment.