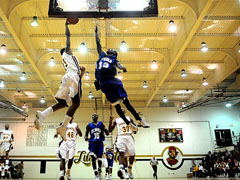 There is probably nothing more devoted than a community member to their local high school sports teams. Whether a parent or teacher, we seem to be more involved in the sports events than often the national leagues. Every aspect of the games work their way into our daily lives: fund raisers, ticket sales, and above all – going to the games. So when the local high school needs a new electronic scoreboard, this brings our attention to the forefront.
You might think a scoreboard is a small consideration. Au contraire. In this day and age of fan participation, sponsorship and advertising, the quality of the scoreboard is now front and center compared only to the topic of the field itself. The investment process must take into play various factors: indoor or outdoor board, size, visual quality, audio additions, colors and advertising opportunities. Each of these areas will affect the overall success and must be appealing to the fans. When the topic of a new electronic scoreboard is being discussed at the local high school, everyone in the town becomes part of the conversation.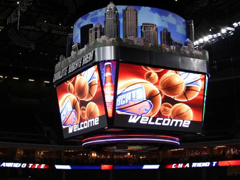 Anyone that has recently been to a stadium for a sports event or concert has probably witnessed the next generation of electronic scoreboards. What started out as an informational display so many years ago is now the state-of-the-art for visual and sound in complete entertainment.
A few years ago, scoreboard manufacturers took a good hard look at the type of high def and quality in-home theatre experiences that were available for purchase. In order to compete, they had to develop something bigger, better, and with more flash than something that could be found at home. Thus entered the new high definition, high quality, large video screens. They partnered with quality sound companies to add a touch of excellence in a closer-to-surround sound ability, and the audio visual senses are complete.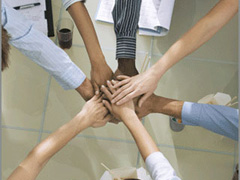 Recognition of the importance of electronic scoreboards has now reached front and center of attention. Team managers, sponsors and advertisers know that a good electronic scoreboard can be the hit of a game and bring additional revenue to the team and school. It is always a major hurtle to address the cost of such a venture, and the typical way is to organize a group of people that will not only head the project but work on fundraiser events.
A local school team is usually supported by the school and the residents. When a community sees a group putting their efforts into multiple fundraisers with the backing of volunteers, students and faculty, everyone joins the band wagon to help.